VACUUM FOOD TRANSFER PUMP - LOW FLOOR TYPE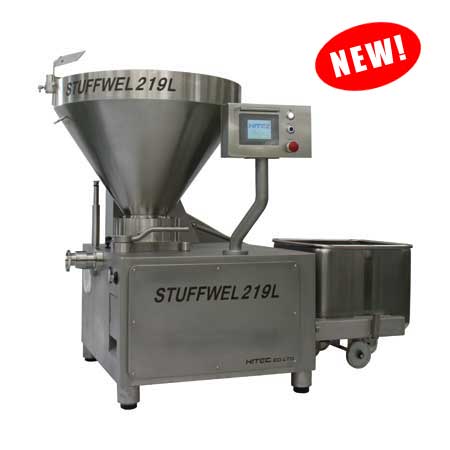 STUFFWEL 219L
High Performance,
High precision
VACUUM FOOD TRANSFER PUMP.

Lower body height and hopper.
Easy to check meat inside the hopper.
Good for lower ceiling factory.


For the constant pressured operation with high speed linking and hanging system LINKWEL, MACHWEL and etc. Not only that, it is also good to connect hamburg former and to pump the viscous stuff etc.